Where do we start? Words will always come up short trying to describe the gratitude we feel towards Susan.
After completing the inexpensive tasks to the exterior of our house that Susan had suggested, our house looked updated, had curb appeal and was ready to be put on the market to sell.
We want to thank Susan for all the help she has given us… our house sold within a week!! Our house sold during March break… on the market on Monday and by the Sunday it sold!
Your signature is left in our dated neighbourhood houses… because now our neighbours want to update their homes with paint, etc… LOL.
Many, many thanks for your willingness to help and enjoy your summer.
We will be in your neighbourhood soon!!!
John and Lisa F.

Dear Susan:
I wanted to write to express our appreciation for all of the work you did in helping us to sell the Brampton condo so quickly. It sold within a week even though many units in the same building have been on the market for months.
Your initial visit was at the beginning of our renovation project. At that time you confirmed some of the projects we had already decided on and gave suggestions on others.
We were happy that you were able to work collaboratively with our realtor. Together you determined who the most likely buyers would be and your staging reflected that. You were able to use some of the existing furnishings and complemented them with individual pieces. The end result was beyond our expectations. The condo was transformed into a workable, spacious and comfortable home that potential buyers could relate to. From the pictures on the wall to the linens and "bits and pieces" you displayed around the unit, you thought of everything.
We also appreciated the fact that you were able to accommodate our hectic move in and out schedule within the limitations set by the condo corporation. Your team worked quickly and effectively. You even filled in the holes in the wall where pictures and mirrors had been hung with spackle.
It has been a pleasure working with you. Our friends and relatives who were aware of the "before" conditions were simply wowed by the "after". Please feel free to use us as satisfied clients. We are very happy that we chose Martin Designs.
Sincerely,
Bob and Nancy McK.

I would like to give my many thanks to Susan for bringing her expertise, in order to understand exactly what my home required to bring the best light possible to potential buyers.
Susan thoughtfully inspected each room and provided her report in great detail in what I needed to do to update and refresh the house.  Then, Susan added her decorative, tasteful items to bring out colour and modern appeal to my home.
I would recommend Susan's services to anyone who wants to sell their home in this competitive market.  I can say that it assisted in the sale of my home a great deal and I learned many things about decorating my new home too.
Michelle

Dear Susan,
I am writing to thank you for the amazing job you did staging my home. With a house of 3,000 sq. ft. it was overwhelming knowing where to start! But start you did. After your room by room assessment, you made it clear where to start with easy to follow step by step instructions. You didn't pressure me to do the entire list, but left it open for me to choose which ones I was comfortable doing. You succeeded in getting me organized and in the right frame of mind to undertake the task ahead.
I decided to go ahead with mostly all of your suggestions and was very impressed with how the house all came together. Your attention to minute detail is astonishing and you have an innate sense of style that really showcases the functions of each room. You made my bedroom an oasis that I never wanted to leave!
You are professional, knowledgeable, friendly and accessible. I highly recommend you and the expertise you bring and look forward to working with you again in the future.
Angela Reeves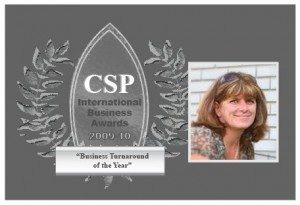 Recognizing business that demonstrated a financial or other operational turnaround during the eligibility period from the year prior. This entrepreneur has successfully overcome obstacles and capitalized on opportunities to deliver 10% or more growth year over year for more than three years. Through expanded management, empowered employees and demonstrated excellence, she has created a flexible and responsive business that is able to adapt to changing market environments and exploit opportunities for continued growth.

"My wife and I wanted a completely unbiased and professional opinion on how to properly stage our home for the open house.  We worked directly with Susan Martin from Martin Designs.  Susan went through our house and noted the changes and ideas to make it more desirable for a wider audience. We took her advice and changed every listed item in each room. We sold our house in one day for 98% asking price.  Susan Martin is very professional and a pleasure to work with, I would highly recommend her services."
The Bakers

My son and I just moved the china cabinet out of the kitchen to the basement and put the Big Ben in its place. You are so correct, it absolutely pops out and enhances the room! Thank you, you certainly have an eye!
Rose-Marie

Susan, I loved your course today. I found all the before and after photographs that you brought with you very helpful. I would definitely recommend you to anyone looking for someone to stage their house. I would also recommend you to anyone who was looking to attend a course on staging.
Sandy

"Susan is truly a talented designer.
Throughout the staging process, Susan was always respectful of our thoughts and ideas and was simply a pleasure to work with. She is passionate and dedicated and does not stop until she gets the right look.
Not only did she bring out the true potential of our home she added the wow factor that gave our house a 'model home' look. Susan has an uncanny eye for interior decor and has the raw talent to make the look work! We believe that her staging our home made the difference in the sale of  our home.
We highly recommend Susan and look forward to her help in decorating our next home!"
Shaila

Hi Sue,
We just want to thank you very much for the incredible job you did helping us prepare our house for the market.
Your ideas and keen eye for detail are phenomenal. Your selection of artwork and accessories was fantastic and made all the difference in the ambiance of our home. We were also very impressed with how invested you were in the job and took your time to ensure everything was perfect.
We credit your work very much for the great success we had in selling our house. We had multiple offers and got 103% of asking price in only 2 days!
Please also pass along our gratitude to Kathy for assisting you with the work in our house. She is learning from a great mentor and I'm sure she has a great future in the industry.
Ligia and Vito (Aurora)

Dear Susan
We would like to thank you for coming out to stage our home at such short notice. You visited our home and we did not know what to expect, but that evening you worked hard to bring some items to display, which made us feel very happy that things were moving along. We really liked your professionalism and vision. You were very enthusiastic given the tight time line and arrived promptly the next morning to stage the home as promised. When we saw the home we were amazed at how you added color, charm and created space by using our existing furniture and bringing some of your own together with your amazing art work and ornaments.
We loved the new look in our home and felt very excited to stay in it this way for one month. We enjoyed every moment, and know now what a difference it makes to have a home staged. We received two offers in two weeks of staging and none the week the house was for sale without staging. Thank you for getting us the results we needed to buy our new home. Every person who had walked through our door has loved your work and all have asked for your contact details.
Our Real Estate Agent was also very impressed and has already sent out an email to all Real Estate Agents to keep you in mind. This tells us that you have left an impression and you definitely have a vision and an art for what you do and you do it well. You deserve to receive all the business you get and we will definitely get you more. You deserve all the praise you receive because you leave no stone unturned in your work and you work hard. You turned our home around in just five hours, you are amazing.
Thanks again
Regards
Anita and Paul.

We're writing to thank you for your excellent work staging our house in preparation for sale in the spring. Your advice, design and decoration choices, planning and execution of this project were first rate, and achieved first rate results: a beautiful presentation and a good sale. From our earliest conversations with you, we were impressed with the strength of your ideas. You articulated a clear vision, at the same time always practical, flexible and budget conscious. All your suggestions were tailored toward maximizing our investment to present our property for sale as effectively as possible. We definitely think all the work was well worthwhile, and our investment was amply repaid. The end result was that our property sold in two days for 99.8% of asking price.
We couldn't have done it without you. Many thanks and congratulations for a fantastic job.
Jennie and Michael Coutanche
Hi Susan,
I was happy to hear you were applying for the mentorship award. In the short while I have known you, your help and guidance has been very helpful to me. I "cold called" on a number of stagers and you were one of two that responded and agreed to meet with me right away. You were willing to sit with me even though I was not a CSP graduate. I left our meeting feeling very encouraged and full of the confidence necessary to get started.
Since then I have run into you at several locations, Home Sense, the Furniture Show, Holiday Home Tour. Each time you have taken the time to ask about my progress and listen to me, always offering encouraging words of advise. I know how busy you are so that was much appreciated! After our last meeting you very kindly offered my name to a stager that was in need of help. That turned into a job for me, with the possibility of future jobs. Fantastic – a start!
You have always kept me informed of the time and location of RESA meetings and enouraged me to attend, explaining that valuable information can be gained from the speakers and that it is a good networking opportunity, After todays meeting I can see that you were right and again, I thank you for that. It was a well run meeting and I enjoyed meeting other stagers, as well as listening to the guest speaker.
I think that when my career is established and I look back at the beginning, I will always thank you for not only not shutting the door in face (as many do to beginners!) but for opening yourself up and sharing your wealth of knowledge with me, thus giving me the confidence needed to start my new venture.
In short, I think you are very deserving of this award, rightfully so!
Sincerely,
Maxine Robertson