January 13, 2010
Brentwood Classics Winter 2010 Designer Night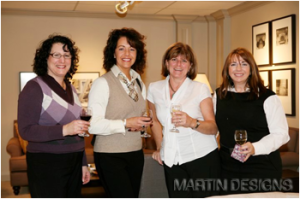 Designer night at Brentwood classic hosted an amazing event with great food, lots of mingling and networking, fabulous door prizes and an informative and entertaining talk by our guest speaker Glen Peloso. Glen presented a very informative talk about his experiences as a commercial designer – lot of tips to share!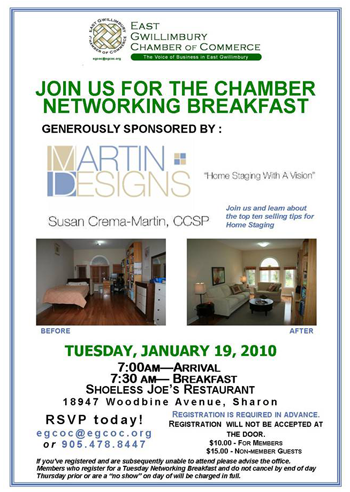 October 2009
Business of Design with Kimberley Seldon, Decorating Editor of Style at Home magazine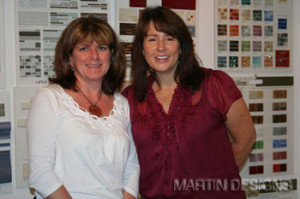 Designer's Walk in Toronto- what a great place to be taking classes with Kimberley Seldon, designer, journalist, and T.V. host for Cityline. Kimberley was a wealth of knowledge during the 3 weeks of courses that dealt with many aspects for Business in Design.
May 13th, 2009
Is Your Business Blooming?
Business Women's Networking Association (BWNA)
Chapter Conference and Luncheon
I was fortunate to attend this years BWNA conference and luncheon on May 13th, 2008. A keynote speaker, Jacquie Hermans (Professional Development Trainer and Laughter Coach) provided us with 3 essential strategies for achieving blooming results in her speech "How does YOUR garden grow"?
Diana Bright – The Success Coach provided us with a workshop, From Green Thumb to Helping Hand which helps people in business to use the resources that are at our fingertips.
This annual conference brings working women together to share business contacts in a local area. The donations collected at the luncheon were donated to the Women's Centre of York Region-helping other women to plant new beginnings and set new roots.
May 12th, 2009
BWNA Central York Region Chapter – Lunch at Tiffany's
We pulled out our little black dresses and bling to be a part of this year's BWNA luncheon, hosted by our chapter at the Cardinal Golf and Country Club. We were fortunate to have Adele Alfano, one of Canada's Diamond Coach and Award-winning speakers address the group. Adele spoke to us about our comfort levels with change and we discovered which gemstone best suit our characters. It was a delightful day.
May 6th – 7th, 2009
CSP(Canadian Staging Professionals) took TREB by Storm
Martin Designs was a part of the annual TREB (Toronto Real Estate Board) trade show this year. It was a great experience to speak to so many agents from across the GTA about opportunities for clients to incorporate green initiatives into their homes.  It was an exciting 2 days especially with a guest appearance with Mike Holmes from HGTV's – Holmes on Holmes.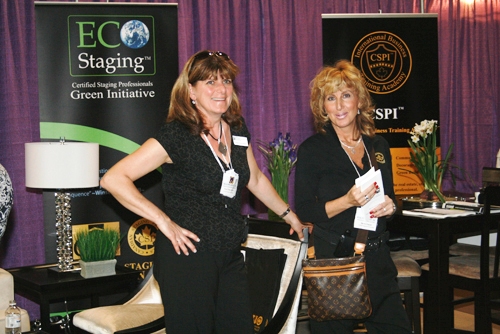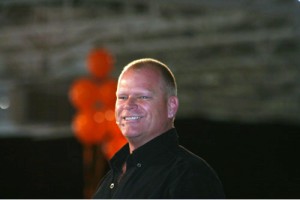 May 5th, 2009
This Weeks Toronto Women's Build began with the Help of Local Home Staging Professionals during a "Pay it Forward" Campaign for Habitat for Humanity.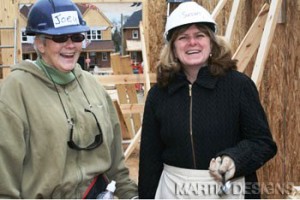 (May 5th, 2009 – Toronto, ON) Susan Crema-Martin, certified staging professional and owner of Martin Designs, was joined by 13 other Certified Staging Professionals from across North America, as they brought a year-long campaign to an end by donating more time, energy and financial resources when they participated in a CSP adopt-a-day Habitat for Humanity build at the end of April.
Martin Designs of Sharon, Ontario embraced the opportunity to give back to the community, and was thrilled to be part of a project with the green initiatives this particular build put forth. The CSP builders assisted in preparing the site comprised of 16 Energy Star® homes, for this week's Women Build Blitz where thousands of Toronto women and girls will unite to build homes and hope in their community.
"Picking up hammers, saws and building walls – it truly was a fulfilling day to help someone live their dream of owning their own home", said Susan Crema-Martin of Martin Designs.
"I am proud of each individual CSP member who has participated in the CSP Charity of Choice since it was established in Sept 2006" said Christine Rae, CSP President and author of Home Staging for Dummies. "Many stagers pledged a consistent dollar amount throughout the whole year for each of their staging projects, held special local events, and participated in various drives for the cause. Home staging is a real estate related industry and it makes perfect sense to give back within the industry to those who need affordable housing. CSP will continue to provide opportunities and encourage CSP members to pledge, build, and give generously throughout 2009 and into 2010."
Susan Crema-Martin owner of Martin Designs, runs her professional home staging company here in York Region. With over 20 years of design experience, Susan brings "Home Staging with a Vision" to her clientele specializing in staging homes for sale. Susan was the nominated for the mentor of the year award during last weeks CSP (Canadian Staging Professionals) Convention and is currently the president of RESA (Real Estate Staging Professionals).
April 23rd – 25th, 2009
CSP Convention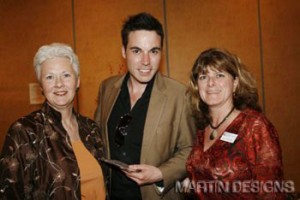 This year's CSP Convention was the industry leading event designed to empower the CSP community, their partnerships and the staging industry as a whole.
With EDUCATION, NETWORKING and MOTIVATION in mind, this year's CSP convention chose dynamic, engaging high profile keynote speakers such as Christine Rae (CSP president, leading trainer in the home staging industry); Verl Workman (educator, motivator and trainer for real estate associates, brokers and others worldwide) and Ann Maurice (Californian interior designer , Real Estate Professional and now TV's House Doctor!)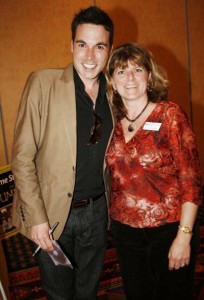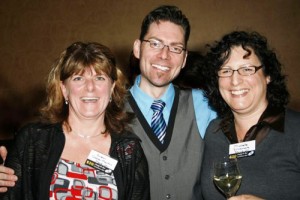 January 27th, 2009
Colin and Justin hit the Toronto Home Show in Red!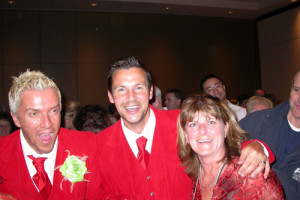 It was fabulous meeting Colin and Justin – what a pair they are! These two designers hosted an hour long seminar with stories about filming their show – "Home Heist" and they also signed their newest book with us called Colin and Justin's Home Heist Style Guide.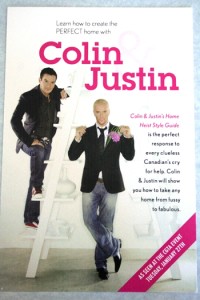 January 14th, 2009
Kimberley Seldon Seminar
Inspiring it was to hear Kimberley speak to a group of stagers, interior decorators and designers about working with redesign clients. Kimberly was informative and entertaining and I also had the opportunity to see her new line of furniture at Brentwood Classics – lovely!
January 13th, 2009
Colour Trends & The Meaning of Colour, hosted by Jane Lockhart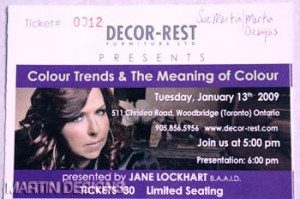 This evening was full of "colour", Jane explained the 2009 colour trends to a large group of stagers and designers that was held at Deco-Rest Furniture.It was very exciting to see all the new ideas for decor and I can hardly wait to infuse these colours into my staging projects.