June 2012
Certified TRUE COLOUR EXPERT with Maria Killam, Expert Colour Consultant, during a 3 day course held here in Toronto.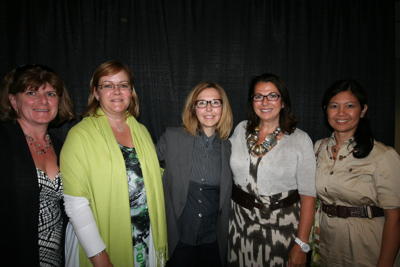 May 2012
Jane Lockhart, Colour Foundations for Design Professionals.
It was a great workshop with Jane, especially attending with my peers from CSP (Canadian Staging Professionals).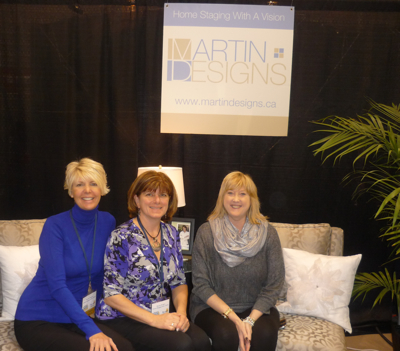 April 2012 – Newmarket Home Show
It was great to see new and past clients, friends and business partners again this year.
Thank you to everyone for joining us at the show!
April 1st, 2nd and 3rd – Newmarket Home Show

Martin Designs – at the Newmarket Home Show.

Our first year was a great success!

Thank you to everyone for assisting us and visiting our booth, we appreciate all of the support!
March 24th, 2011- DABBLE Magazine Launch

Held at ELTE, Toronto

Congratulations to Kimberly on a huge successful start to her first on-line magazine called Dabble.

It was great to be there with so many of her peers and friends to support this new venture.

Great job Kimberly… glad to be a part of it!
March 9th, 2011- Steven and Chris Show

It was so much fun to be a part of the audience during the taping of the Steven and Christ show at the CBC studios in downtown Toronto.

Thanks to everyone from the CDECA group that made this trip possible – it was a great day!
| | |
| --- | --- |
| Premiering on Sept. 13th, after 9 years on Oprah, Nate Berkus goes out on his own.  As luck would have it, our family was in New York vacationing late August and were given tickets to sit in the audience for Nate's show while in line at TKTS for theatre show tickets. All we had to do was to "Dress To Impress", sit back and enjoy the show. | |
| | |
| --- | --- |
| | While working with the team at HomeLife Realty, I received a call to appear on In Tune with Real Estate, hosted By Rav Toor.  Rav talks with industry experts to help potential buyers understand different facets of the business.  Home Staging is an iatrical growing part of the real estate industry and I was happy to answer questions on how staging affects home buyers today. |
Staging work featured on Fox 29 network , Housecapades on 3 different episodes
Featured on the air with Gina McNew, Diva In the House Radio Show
Featured on HGTV's Decorating Adventures with Ambrose Price , January 2009
| | |
| --- | --- |
| Home Hardware reps from across the country learn about Home Staging and Staging for Living by Susan Crema-Martin of Martin Designs. | |
Print Media
REM- June 2007 – "The Power of Promotion with Home Staging", First staging project featured; sold in the first day for over 35K
REM – September 2009 – "The Value Factor", Now earn Aeroplan Miles from Martin Designs.
REM – Nov. 2009 – Dianna Cartwright, Main Street Realty, Newmarket commented, "I have used staging with my last three listing appointments and can see it will make a huge difference in my business. I think it works because stagers can say things as third party that agents can't…".
REM – September 2010 – International Business Training Academy Award Winners.
2009 – 2010 – Recognized for outstanding achievement – winner of the CSP Business Turnaround of the Year Award.
SNAP Magazine, Newmarket
The Bulletin, York Region
Toronto Sun – featured stager
Jan. 23rd. 2009
Susan was featured in a three part series in the New Homes and Condo section.
Published in the Staging book, Staging for Dummies, by Christine Rae and Jan Saunders Maresh
SNAP
Certified home staging consultant, Susan Crema-Martin, owner of Martin Designs has been published in the latest staging book, Home Staging for DUMMIES, written by the founder of the Certified Staging Professionals (CSP) program, Christine Rae. For information on Susan's staging background call (905) 717-7865.